October 12, 2013
In this monthly column, Etta Kaner shares some of her favourite children's books written for a variety of ages.
Dear Reader,
It's not unusual for many young people in North America to take their health care and their normal body functioning for granted. To help them appreciate the incredible workings of their bodies as well as the society that helps keep them healthy, you might want to share these books with them.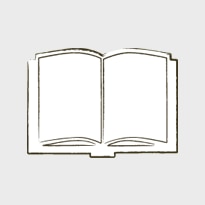 The Human Body by Luann Colombo (published by Silver Dolphin Books) is a three-dimensional book that allows the reader to investigate the human body's systems. Each system is explained in a series of clear, short, straightforward paragraphs accompanied by detailed illustrations. As the pages are turned, a new 3D system reveals itself. Sidebars encourage the reader to try a mini-experiment or reveal interesting facts that even adults might not know. Did you know that bones have two kinds of cells that work together to make them grow – one kind to dissolve bone cells on the inside and the other to make new cells on the outside?
Mimi's Village: And How Basic Health Care Transformed It by Katie Smith Milway (published by Kids Can Press)  tells the story of Mimi, a young girl who lives in a village in Kenya with her family. When Mimi's younger sister becomes seriously ill after drinking from their local stream, the family walks for an hour to a clinic in another village only to have to wait with many others until the clinic opens the next morning. Luckily, Mimi's sisters recover; but with the coming rainy season her family and the villagers face other health concerns. With Mimi's encouragement, the community builds a clinic and hires a nurse who teaches the villagers about healthy food preparation and how to purify drinking water, as well as providing them with mosquito nets. This story is based on a blend of true stories, one of which occurs in Zambia where a real village health worker is making a difference to the health of the community. This is explained in detail at the back of the book along with ways in which young people can help save the lives of millions of children who live in poverty today. Another well written, illustrated and designed book in the Citizen Kid series!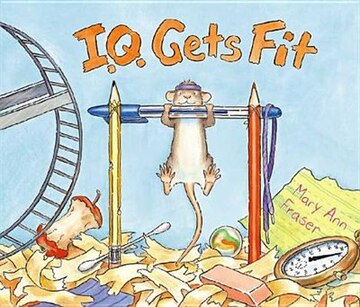 I.Q. Gets Fit by Mary Ann Fraser (published by Walker and Company) is a cute picture book featuring I.Q., a classroom's pet mouse that participates in the class's Health Month contest. I.Q. learns that it's important to eat a balanced diet, drink water, get enough sleep and stay active. This lighthearted way to teach your young child about healthy living habits has lots of room for discussion.
Ida B: … and Her Plans to Maximize Fun, Avoid Disaster, and (Possibly) Save the World by Katherine Hannigan (published by Greenwillow Books) is a superb book that shows great insight into the mind and heart of 11-year-old Ida B, who is the novel's narrator. At the start of the novel, Ida B is an exuberant, funny, creative girl who has a special relationship with the trees, stream and mountain on her family's farm. When disaster strikes – her mother has cancer, the property with Ida's beloved apple trees is sold, and she must attend school after years of homeschooling–Ida changes. Her heart becomes "a sharp, black stone" that is "so hard nobody could break it and so sharp it would hurt anybody who touched it." The majority of the book shows how that heart very slowly "regenerates" with the help of her teacher, classmates and parents. Written with great sensitivity and unique descriptive language, this book will inspire greater understanding of people who are experiencing challenging times.
Etta Kaner is a teacher and children's author. Her latest book is Friend or Foe: the Whole Truth about Animals that People Love to Hate.
Latest posts by Etta Kaner (see all)