Cuddle Up and Read
May 10, 2013
In this monthly column, Etta Kaner shares some of her favourite children's books written for a variety of ages.
Dear Reader,
We all know that in Canada, May is the month for celebrating Mother's Day; but are you aware that Grandparents' Day is celebrated on the second Sunday in September? It was initiated in the House of Commons "in order to acknowledge their (grandparents) importance to the structure of the family in the nurturing, upbringing and education of children." To reinforce this idea with your children, I encourage you to share some of these books with them. But you don't have to wait until September to do so.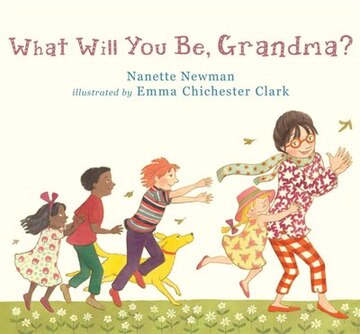 What Will You Be, Grandma? By Nanette Newman (published by Templar Books) turns the question that adults often ask children – "What do you want to be when you grow up?" – on its head. The book starts off with Lily asking her grandma what she'll be when she grows up. Lily proceeds to suggest myriad roles her grandma could play in her life. These include coming to Lily's school to cancel lessons, becoming a face painting artist, becoming a doctor who heals scrapes with a magic kiss, becoming a lady who gives children lollipops, and a number of other jobs. Of course, Lily is the beneficiary of all of grandma's imaginary roles. This charming picture book, attractively illustrated in watercolour and pencil by Emma Chichester Clark, is sure to stimulate your children to think of the many ways in which their grandparents can be an important part of their lives.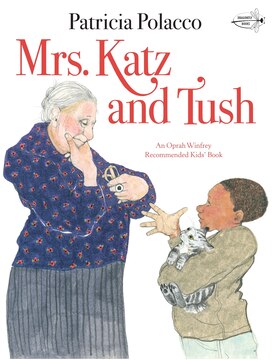 Mrs. Katz and Tush by Patricia Polacco (published by Doubleday) is another picture book that will enthrall your children. Recently widowed, Mrs. Katz is befriended by her neighbour Larnel who brings her a kitten in the hope of making her feel less lonely. As Larnel helps Mrs. Katz care for Tush (the cat) during his daily visits, he learns that they have a lot in common. Mrs. Katz and Larnel's family have both suffered anti-semitism and racism respectively. As their relationship deepens, Larnel and Mrs. Katz visit her husband at the cemetery together, search for a lost Tush and prepare for and celebrate Passover together. Their strong bond endures well into Larnel's adulthood. This heartwarming story with believable and compassionate characters is beautifully illustrated by Polacco's rich, detailed watercolours.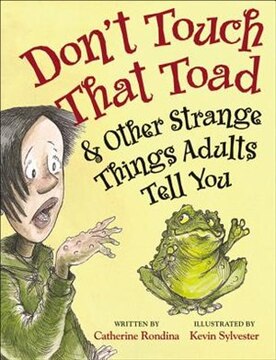 Children aged seven to 10 will love using Don't Touch That Toad and Other Strange Things That Adults Tell You by Catherine Rondina (published by Kids Can Press) to both challenge and inform grandparents and parents. Advice like "you'll catch a cold if you go outside with wet hair," "it takes seven years to digest swallowed gum," "humans use only 10 percent of their brains" and myriad other sayings are debunked and backed by scientific evidence. Other popular expressions of wisdom like "bright sunlight makes you sneeze" or "elephants never forget" are proven to be true. In some cases, the evidence is not definitive and readers are invited to reach their own conclusions. Readers will be fully engaged as they read about the "parentism" on the right-hand page and then turn to find the author's answer written in an upbeat and humorous voice.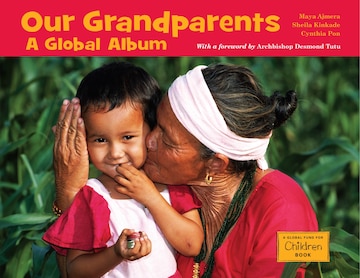 Our Grandparents: A Global Album by Maya Ajmera, Sheila Kinkade and Cynthia Pon (published by Charlesbridge) uses large coloured photographs to show activities in which grandparents and grandchildren engage around the world: "Grandparents play with us, grandparents teach us what they know, grandparents love us, grandparents explore the world with us." Each picture is labelled with the country in which the scene occurs. The last two pages offer activities that children might suggest to their grandparents. There is much material for discussion in this attractive picture book.